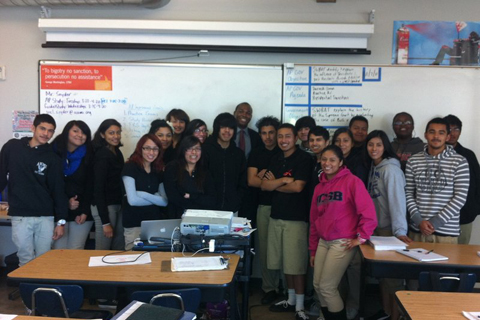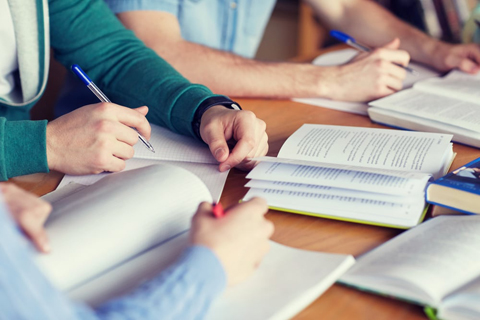 High School Of Applied Communication
The High School of Applied Communication is committed to developing a productive learning environment that fosters a meaningful and respectful collaboration among students, staff, parents/guardians, and the community in order to achieve common goals. With a strong focus on promoting literacy and communication skills across the curriculum, our instruction is delivered through a standards-based, individualized and authentic learning program. Routines, active engagement, and opportunities to apply new knowledge characterize all classes, supporting a culture of responsibility, citizenship, and self-directed, lifelong learning.
Microsoft | Adobe | HTML5 Licensing | .5 College Credit Per License
Microsoft Certification | Microsoft Office Specialist
Adobe Certification | Adobe Certified Associate
Graphic Design | Web & Print
Web Design & Development | Coding
Online Reputation Management | Professional Digital Footprint
HSAC | Awards Night
On March 2, 2017 teachers, parents, and students celebrated awards night for students who earned an 85% average or better. Special thanks to Autumn Brown, & Lizette Jimenez for assisting Ms. Kelly to put together a beautiful evening for The High School of Applied Communication.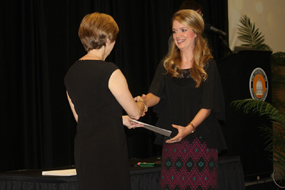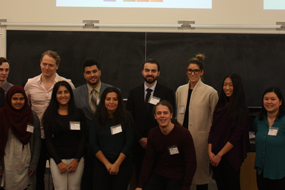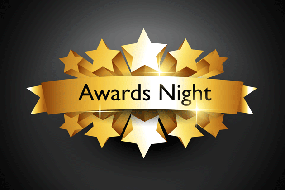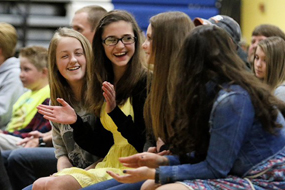 High School of Applied Communication | Courses
Algebra I, Geometry, Algebra II
Preparation for college mathematics regarding statistics, probability, and the advanced trigonometry function.
Earth Science
Focus on the study of earth elements such as rocks, minerals and the universe that surrounds us.
Chemistry
State Exam preparation focusing on an in-depth study of the interaction of matter along with its properties.
Physical Education
Study of physical health, exercise, aerobics, weight-lifting, and the proper body kinesthetic movements for a healthy life.
Global History I, II
An in-depth study of different regions of the world and the physical environment that surrounds them.
U.S. History
A study of demographic, geographic, cultural, and political forces that surround the United States.
Literature & Research
Focus on analyzing and interpreting literature, comparing, contrasting, and using literacy strategies to respond to text.
Spanish I, Spanish II, Spanish III
Culturally rich and engaging focus on dialects, regions, and pronunciation.
Government Economics
An in-depth focus on political science and the forces that shape the environments that surround them.
English
Use of electronic resources to reflect and respond to literature. We focus on the cyber world and how to respond critically.
Classic Literature
Focus on analyzing and interpreting classic literature, comparing, contrasting, and using literacy strategies to respond to text.
English Second Language (ESL)
Push in & Pull out for all core subjects and electives supporting student language development and language acquisition.
Living Environment
Study of organisms in different parts of the world and how they interact with each other in different settings.
Student Advisory
A critical look at student needs and social development. We focus on academic needs and provide resources for emotional support.
Health
Study of human health and nutrition while focusing on the human body's needs for longevity. This class enables students to be aware of their choices for a healthy life.
Special Education
Push in & Pull out for all core subjects & electives supporting student academics. The Special Education Department employs differentiated learning strategies based on specific student needs.
HSAC Program Highlights | Open Electives
Computer Graphics & Interactive Media
Upon completing the Microsoft Office Specialist License, students begin learning graphic design and how to properly manage files. Graphic design begins with the fundamental aspects of Adobe Photoshop inside and out. We cover all topics for web and print using 13 sequential projects which are also internet-based on Youtube.com, enabling students and parents to learn anywhere at any time.
Upon completing the Graphic Design curriculum, students will start to learn coding, and mobile responsive website design. After the fundamental aspects of HTML5 and Cascading Style Sheets (CSS), students will create and modify their own personal websites for academic and professional endeavors. Students also then receive a license for HTML5.
Visual Art
Visual Art at HSAC consists of a sequenced learning set of aesthetic design skills which begins with Art History. We then have a focus on 1D, 2D, & 3D perspectives within open and closed picture planes. Traditional mediums such as paint and pastels are applied along with different sculpting mediums. Examples of student work can be seen on all the walls of our school as a visual reference to this unique curriculum.
College & Career Counseling
This program provides students with the necessary information needed to apply to college. Assistance with the applications, letters of recommendation, and transcripts are covered in detail. This program enables students to get grants, scholarships, and take advantage of government incentives to save as much as possible to attain a college education and be successful in your Major or field of study.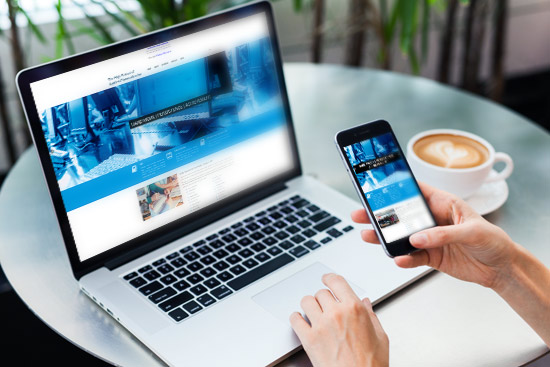 Complete features at your hand
HSAC is also an Authorized Testing Center for Microsoft & Adobe. Not only licensing but also training for these industry recognized license exams is completed at the High School of Applied Communication.
Students and parents can check the training progress for Microsoft testing by visiting Gmetrix.net. After training is complete, students and parents can track progress on licensing, and print student Adobe & Microsoft Licenses directly by visiting Certiport.com. Certiport is the Microsoft provider for Microsoft & Adobe Licensing. Each Microsoft or Adobe License attained is worth .5 college credits, and should be presented to the bursar office of admissions for credit redemption in a student's secondary educational institution.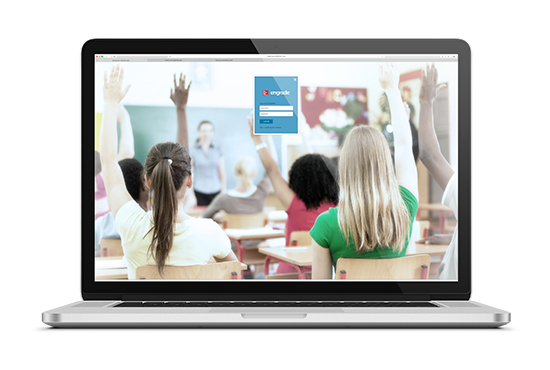 Mobile Responsive Student Assessment Tracking 24/7
The High School of Applied Communication is proud to announce that all grade assessments are available online.
All formative, and summative student assessments are made public to parents to track their child's progress. Teachers at HSAC keep in close contact with all parents to ensure the best results for their child's education and wellbeing. Online resources such as EngradePro, Gmetrix.net, and Certiport.com allow teachers and students to work collaboratively to measure & report student data on a daily baisis. HSAC Office staff calls the home of each student when he or she is absent to ensure parents are aware of their child's records.
The High School of Applied Communication
43-15 Queens Blvd Long Island City, NY 11104 USA
Main Office: 718-321-3254 | Fax: 718-321-3255
The High School Of Applied Communication | Photo Gallery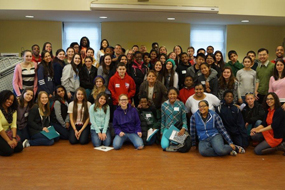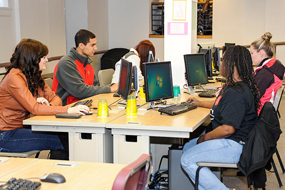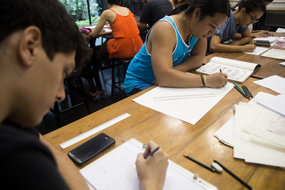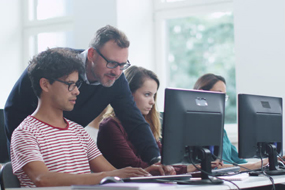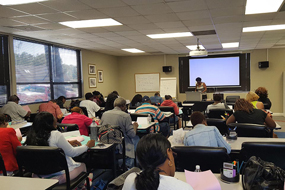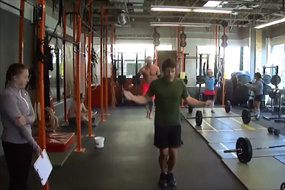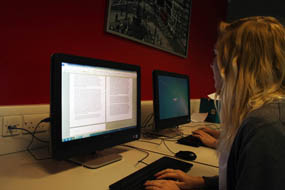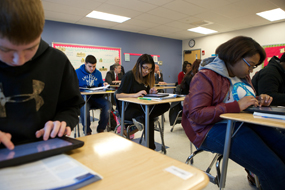 HSAC | Ice Skating Field Trip | Bryant Park NYC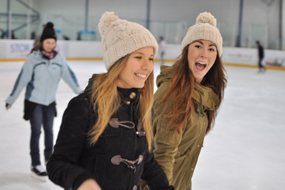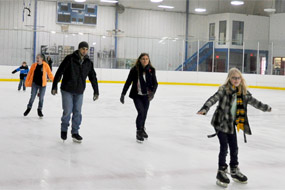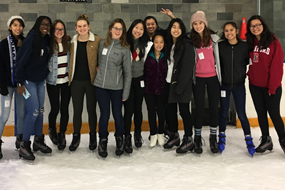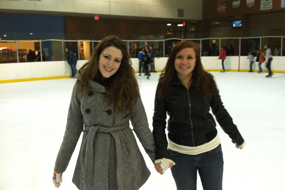 High School Of Applied Communication | Community Day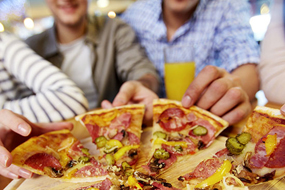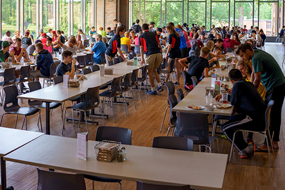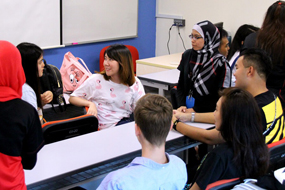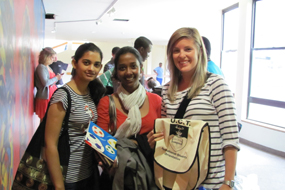 High School Of Applied Communication
Clubs | Programs | Organizations
Computer Graphics & Interactive Media Club
Students enjoy working on website design, development, Microsoft licensing, Adobe licensing, HTML5 licensing, and graphic design projects for Web & print. In the club, we work hand in hand on this website with the instructor.
Student Government
Students form an administrative cabinet. The chapter leaders listen and facilitate the student's wants, needs, goals, and aspirations to make HSAC opperate at its optimum level. There are regular cabinet meeting discussions, and the entire school body is welcome to the meetings.
Yearbook Club
Students work with photos, stories, and events as a yearbook team. Each member has a specific role as a team member in areas such as photography, layout, editing, and graphic design for printing. This is a team effort to get the school yearbook created by HSAC students.
National Honor Society
The NHS Team Cabinet interviews all HSAC students with an outstanding GPA to decide whether they qualify to become a member of this elite team of scholars. We hold a special induction ceremony at HSAC in honor of those students and their parents.
Senior Committee
Seniors meet and discuss the ideas for field trips, spirit week themes, and ways that The High School of Applied Communication can improve the experience for future generations of graduating seniors.
"Our House" Extra Help
All students at HSAC are welcome to attend "Our House" after school program to work on computers or academic work in hard copy to learn material, make up work, and grasp new concepts. This program is designated for student success at all levels.
Always listen to the most important people!
The kids we educate are directing the future paths for those that follow.
Teach them well, and don't hold back your passion...
The High School of Applied Communication has a friendly staff and awesome teachers. I love learning here, and I can't wait to graduate and see where this success will take me. HSAC gave me a solid foundation for my future and it is amazing to feel like part of a family when in this building.
- Jude Cooke | HSAC Senior
HSAC offers a lot of after-school activities. I love that I have options for clubs like wrestling, table tennis, rugby, and softball, just to name a few. If I ever need help to assist me in learning a new topic or need extra help there are students and teachers always ready to assist me before and after school.
- Harley Holden | HSAC Junior
All classrooms are so clean and neat, and teachers are so organized. The artwork in this school is truly amazing. I feel safe in this building, and the program I have fits my needs. I feel respected here, and my teachers always let me have an opinion, and be creative.
Bradley Gough | HSAC Junior